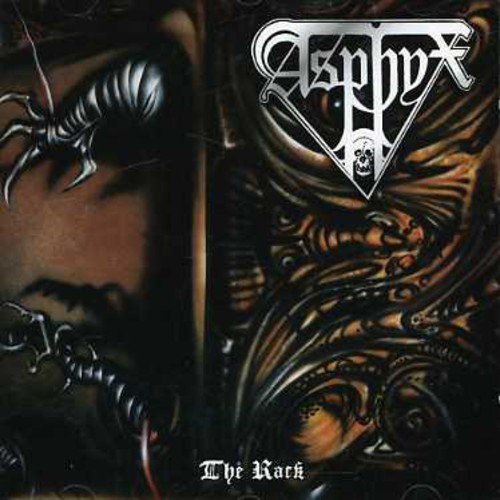 Asphyx - The Rack. 2CD 30th Anniversary Ltd Ed..
Only 3000 worldwide.
In 2017, it's time to celebrate: 30 years of ASPHYX – 30 years of Death Doom Metal history! To commemorate three decades of ASPHYX (and 26 years of the release of their legendary "The Rack" debut album), this special and limited edition release offers not only the original album but also the entire record covered by underground companions and talented newcomers as bonus. This compilation record includes versions by Dan Swanö (SE), Grave (SE), Desaster (DE), Skeletal Remains (US), Coffins (JP), Deserted Fear (DE), Hooded Menace (FI), Entrails (SE) and Purgatory (DE). Apart from that, the release offers liner notes both by ASPHYX (original and current members) and their featured stylistic peers as well as the full Axel Hermann artwork for the first time. Yes, only a portion of his original painting was used back in 1991. This anniversary edition is limited to a total of 3,000 in the 2CD format. This is a must for all ASPHYX maniacs!