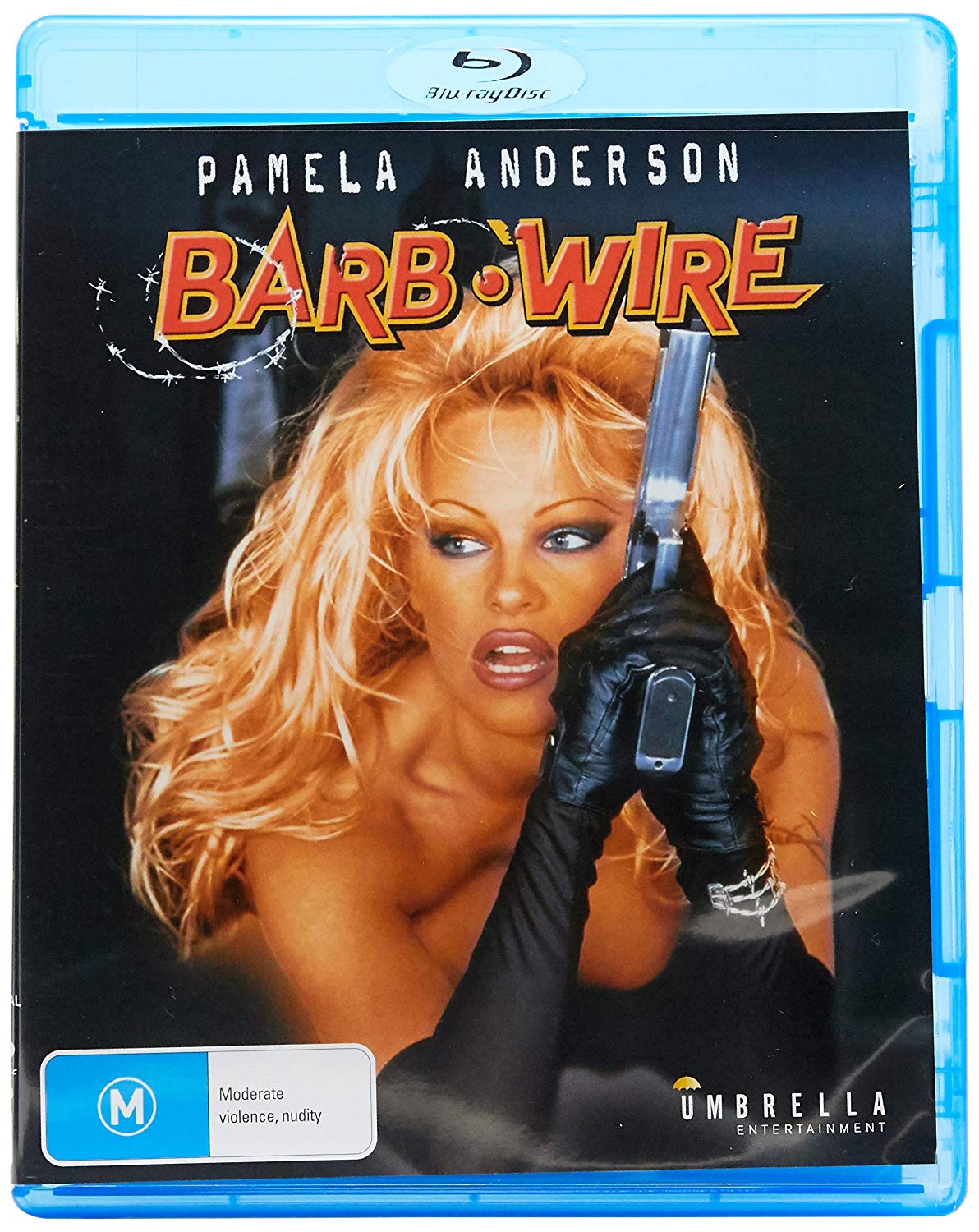 Barb Wire (BLURAY)
The movie starts in a strip bar where (Pamela Anderson) BARB WIRE works at the time
the world has been taking over by the Resistance police , basically the germans
they do as they want and they don't "NO" for answer, either give or tell them what they want
or you will be killed literally , on the spot, so , its stretch of the imagination everyone is scared of them!
but in this case,. Barb Wired" is her own women and is not scared of anyone, including the resistance
she left the strip bar and with what money she made, she opened her own bar"HAMMERHEAD"
in her bar, no stripping, just music and party's , if someone does not like it, she will personally make sure they are dealt with
when the bar is low on money she goes out and kills or whatever it takes to make the money she needs later on the resistance
searches her bar, and tears it to shreds, she lost every thing. so she finds out what they are looking for and without her knowing
its in her bar hidden under a table, her blind brother knows about it, but never tells her and he loses his life
because of it, once barb finds out , there is hell to pay, anyway, she gets what is being looked for
and she make a deal with " fatboy" and they eventually meet and he does the wrong thing and all hail breaks lose barb wire included
you have to watch to see what really happens and how it turns out,lots of gunfights and some nudity at the first of the show
very well told story and believable stunts in the movie, you must watch!!