Trilogy of the Dead - 4 Disc!
Trilogy of the Dead - 4 Disc!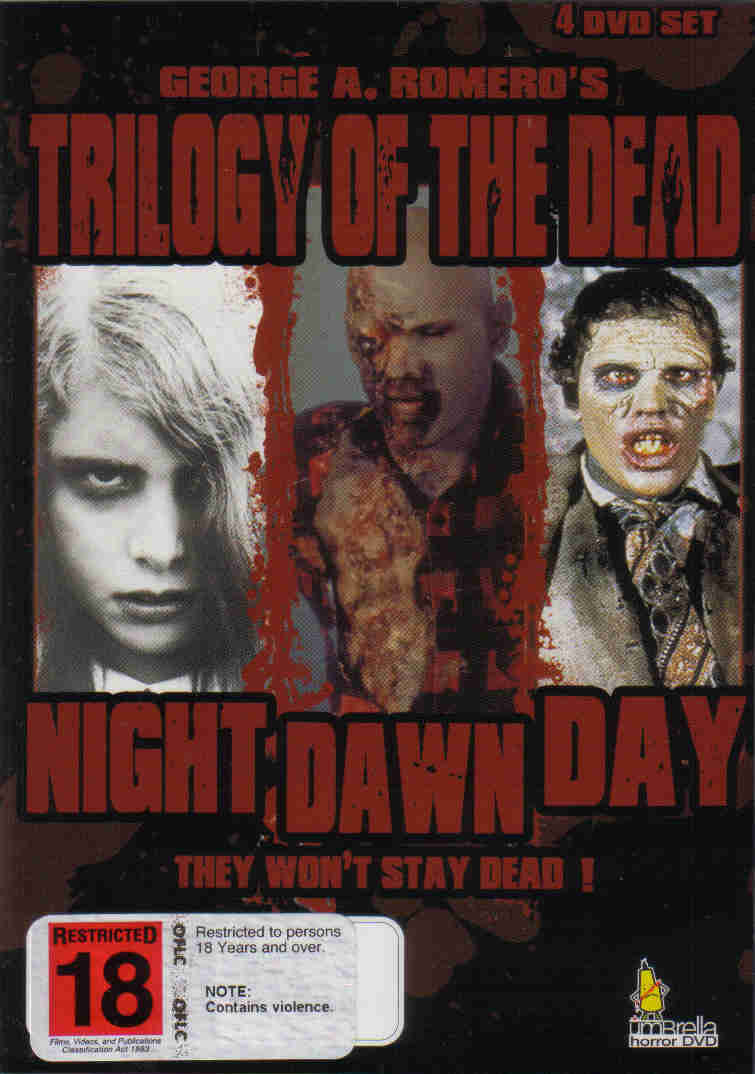 George A. Romeros fright-filled and gore-drenched chronicle of mass slaughter is unleashed in a special 4-disc set - UNCUT, UNCENSORED and in their ORIGINAL THEATRICAL RATIOS. NIGHT OF THE LIVING DEAD (1968) In this trailblazing masterpiece a lone group of human survivors seek refuge in a farmhouse, hoping to protect themselves from an army of advancing zombies with a bloodthirsty lust for human flesh! DAWN OF THE DEAD (1979) As modern society is consumed by zombie carnage, four desperate survivors barricade themselves inside a shopping mall to battle the flesh-eating hordes of the undead in this acclaimed gore-filled sequel. DAY OF THE DEAD (1985) During the darkest day of horror the world has ever known, the few remaining human survivors engage in a horrific last ditch battle for life against thousands of the walking dead. Also included is a blood-soaked collection of gruesome special features including audio commentaries, featurettes, trailers, TV and radio spots - alongside three feature length documentaries: REFLECTIONS ON THE LIVING DEAD - an exclusive all-new documentary on the making of NIGHT OF THE LIVING DEAD featuring interviews with Wes Craven, Tobe Hooper and Sam Raimi. THE DEAD WILL WALK - a 2004 documentary featuring interviews with over 20 cast and crew of DAWN OF THE DEAD including George A. Romero, Dario Argento and Tom Savini. DOCUMENT OF THE DEAD - an original documentary filmed during the making of DAWN OF THE DEAD. Its time to experience this groundbreaking horror trilogy back-to-back in all of its gut-munching glory. Barricade your doors and windows - THE UNDEAD ARE BACK!