Issue 12 - LIMITED STOCK LEFT!
Issue 12 - LIMITED STOCK LEFT!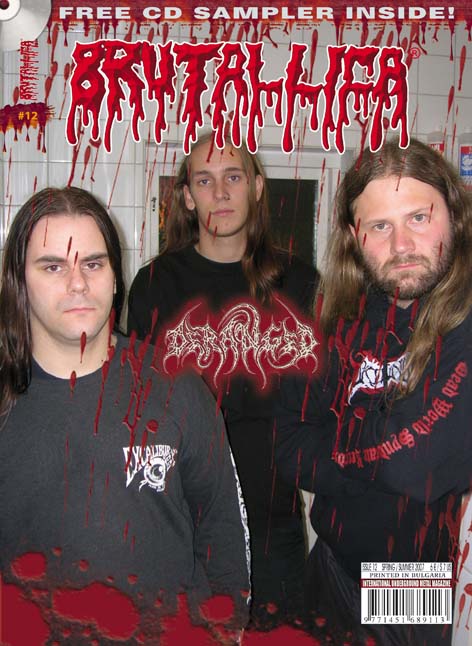 At long last, the new issue of Brutallica has arrived in stock! With Deranged featuring on the cover & a great write up on the band inside. You\'ll also get to read up on New Zealand\'s own rising stars; Necroternal - including a track on the CD sampler too! With more than 500 bands wanting interviews in this issue, it\'s great to see the boys from Taupo being amongst the few to make the cut in this world reknown underground bible! Elsewhere read up on Impetigo, Sammath, Onslaught, Dying Fetus, Dark Disciple, Napalm Death, Cirith Gorgor, Necrotorture, Bloodsoaked, Evil Incarnate & more. The FREE CD features Slave Zero, Bloodsoaked, Loits, Dark Disciple, Potentiam, Grol, Necrotorture, Malas, Necroternal, Argharus, Goryptic, Sammath, Ossastorium, Cirith Gorgor, Cerebral Turbulency, Luctus, The Stone, Apoplexy, Flesh, Martyrd, Evil Incarnate, Evanesce, Splattered Mermaids, Anoxia & Noisebazooka. Apart from all this & the latest news, Brutallica is famous for it\'s hundreds of album reviews on all the best that the international underground has to offer! If you\'re into Black, Death, Gore & more underground style Metal, Brutallica is the magazine to check out!