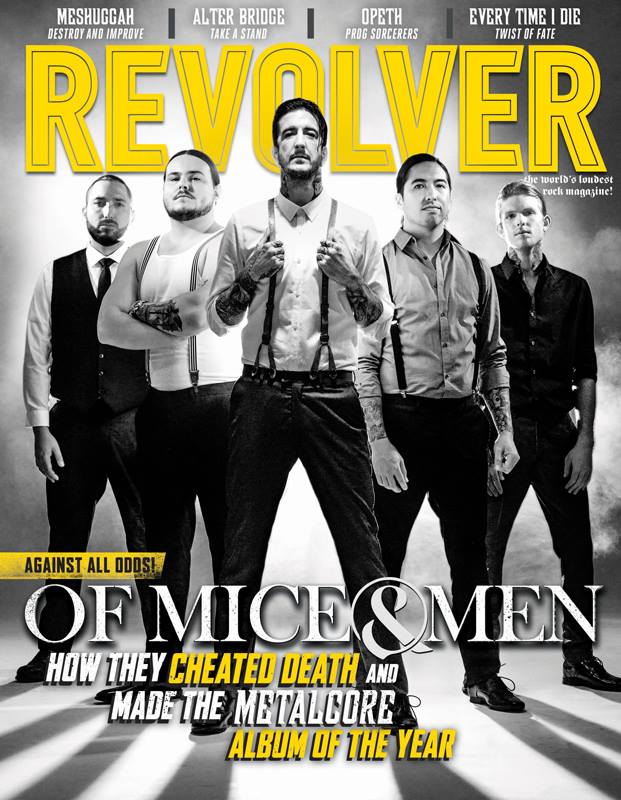 Revolver Magazine - Oct/Nov 2016
FEATURES
ROAD WARRIORS: THE AMITY AFFLICTION
The rockers show us what it takes to live life on tour

OF MICE & MEN
It was an uphill battle for Austin Carlile during the making of 'Cold World'

MESHUGGAH
The Swedish metal masters ponder the state of the world

DEPARTMENTS
BULLETIN
Body Count and All That Remains hit the studio

PROFILES
THE BRUTAL TRUTH Tough questions for Every Time I Die, Epica, Opeth, Red Fang, Revocation, and Beartooth.
BANDS TO WATCH Airbourne, Carcer City, and more!

IN THE REAR
We review Alter Bridge, Monte Pittman, Devin Townsend Project, Norma Jean, Trap Them, and many more!