Dead & Deader - SOLD OUT!
Dead & Deader - SOLD OUT!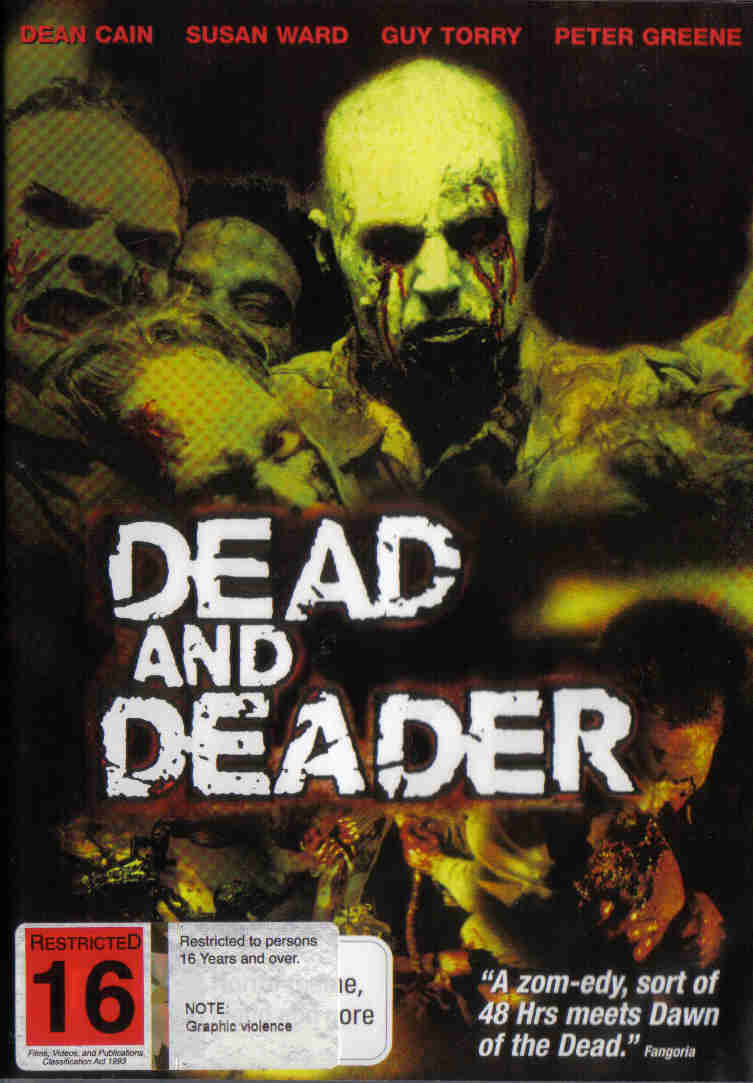 \"A zom-edy, sort of 48hrs meets Dawn of the Dead.\" Fangoria magazine. An action/comedy about a Special Forces officer who becomes part-human/part-zombie and must stop the deadly spread of an infection which threatens to turn the entire human population of the planet into flesh-eating zombies. A unique tale of undead soldiers, mutant scorpions & marauding zombies measured with a healthy dose of humour. Rates 7 out of 10 at Bloody Disgusting.com. Stars Dean Cain of \'Lois & Clark\' fame.